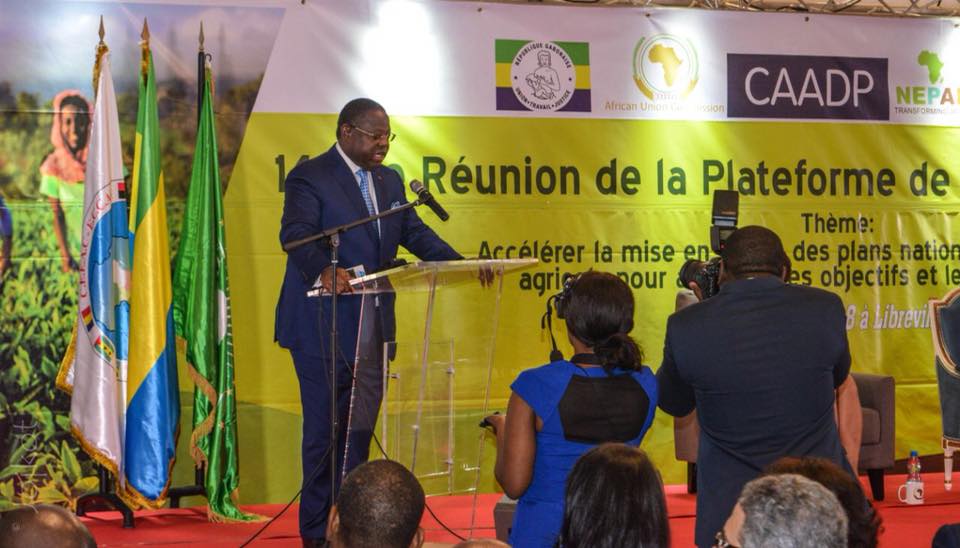 The NEPAD/APRM Secretariat Programme Officers Ms. Rebecca Arunga and George Okoth participated in the 14th Comprehensive Africa Agriculture Development Programme (CAADP) Partnership Platform meeting in Libreville, Gabon.
Gabon's Prime Minister Mr Emmanuel Issoze-Ngondet who officially opened this forum gave assurances of his country's commitment to the implementation of the Malabo goals and re-emphasized on the theme of the meeting "Accelerating the Implementation of the National Agricultural Investment Plan (NAIP) to achieve the Malabo goals and target."
While giving his presentation, CAADP focal point for Kenya Mr. Isaiah Okeyo who is also representing PS Agriculture said that Kenya is fully commitment to the NAIP process. Mr. Okeyo also briefly discussed the biennial report presented at the AU summit.