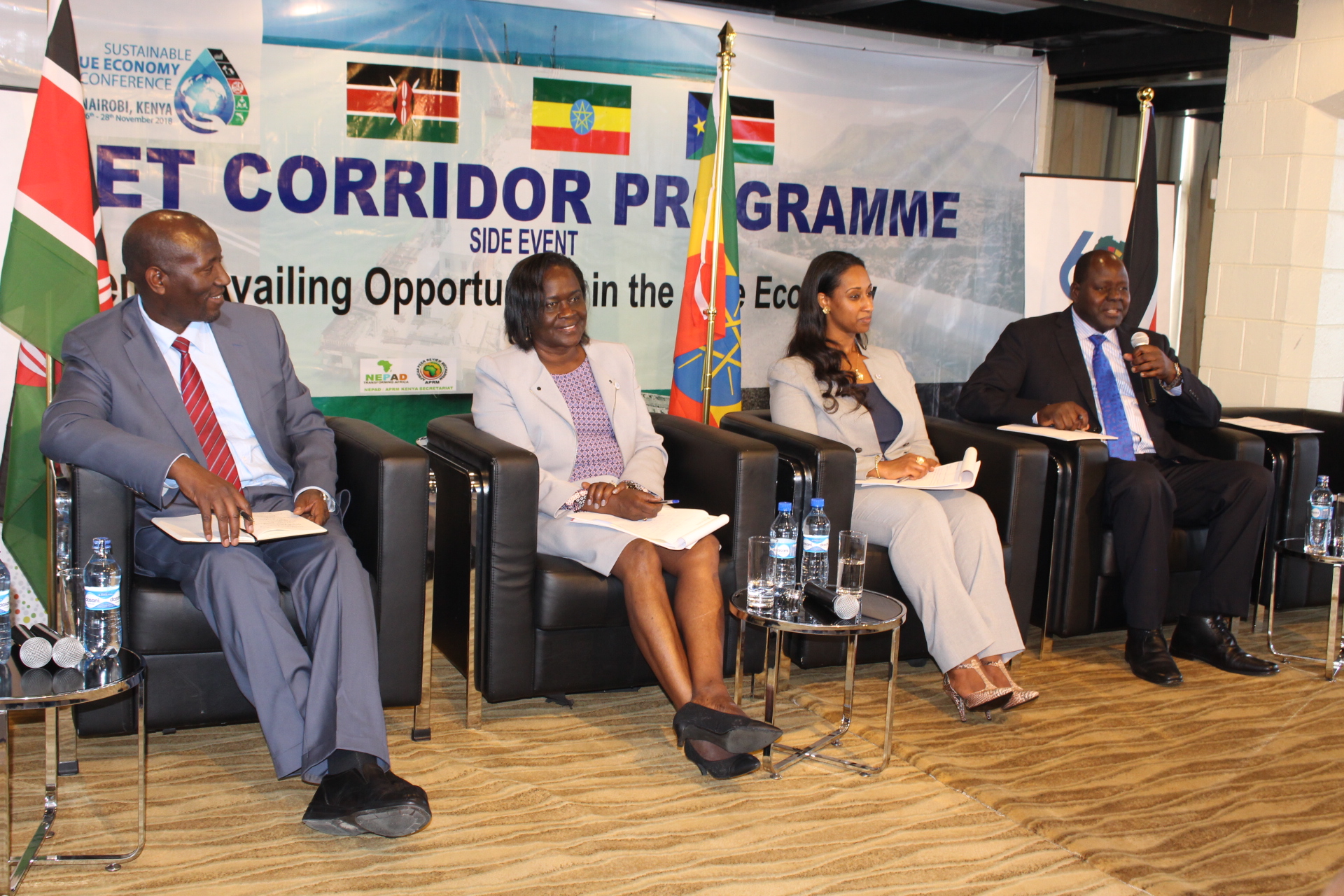 Kenya, Ethiopia, and South Sudan have called upon the private sector and development agencies for the financing of various components of the LAPSSET Corridor programme.
The three states expressed the need for private sector involvement in the Lamu Port -South Sudan -Ethiopia Transport (LAPSSET) corridor as it stands to accelerate the realization of the project.
Ethiopia and Kenya, for instance, are keen on the private sector investing in special economic zones, refineries, crude and product oil pipeline and operations of LAPSSET Corridor standard gauge railway. In Kenya, the government has solely funded the ongoing works at Lamu Sea Port, construction of Lamu port support facilities like offices, provided electricity for the project and has constructed key intermediate airports.
The three states, in wooing potential investors, assured them of security in land and associated investments on it.
Speaking during a LAPSSET event that was organized on the margins of the just concluded Sustainable Blue Economy Conference in Nairobi, Kenya's Cabinet Secretary for Transport Mr. James Macharia, expressed optimism in the corridor and the gains it will bring to the region.
"East Africa is optimistic about its transformation through the LAPSSET as it will bring about interconnectivity among states and beyond," he said.
His Ethiopian counterpart, Dagmawit Moges, who is the country's Minister of Transport reiterated that the corridor will boost Ethiopia's economic potential.
"Economic integration can't be achieved without infrastructure integration. With LAPSSET, we (Ethiopia) will be able to access the Indian Ocean," she posed.
Progress
So far, in Kenya, three berths at the Lamu seaport are under construction and they will be completed by 2020. Isiolo-to- Moyale road has been completed and the crude oil pipeline is under the design phase. The 1000 km pipeline will run from Lamu-to Isiolo, Isiolo-Moyale, Moyale- Hawassa in Ethiopia. It is estimated that its construction will take three years beginning 2022. Construction of 738Km highway from Isiolo- to Lokichar is underway while Isiolo International Airport is fully operational. Plans are underway to construct Lamu and Turkana International Airport.
In Ethiopia, a six-lane Modjo- Hawassa expressway is fully operational with industrial parks alongside it among them Bole Lemi Industrial Park. The park sits on 156 hectares of land and has created approximately 10,000 jobs.
For South Sudan, plans are underway to construct a crude oil pipeline from Juba to Nakodok.
Outcomes
Through the LAPSSET, the three countries will create additional more jobs for her citizens and stimulate enterprises.
For South Sudan, it will consolidate the peace process and build a solid foundation for sustainable growth whereas for Ethiopia, it will enhance the current bold and political reforms in the country.
Kenya estimates that the LAPSSET will contribute two to three percent of the GDP into the economy.
Director General of the LAPSSET Corridor Development Authority Mr. Sylvester Kasuku is optimistic that the corridor will forge port-to-port connectivity with seaports in Abidjan and Lagos in West Africa.
"This is not about East Africa but Africa as a whole as Africa aims to become a unified business continent which is in line with AU's Agenda 2063," he said.